My popular Winter Detox is back!
What better way to kick off your the New Year than by breaking free from old habits and hitting the reset button and feeling more alive, recharged, and renewed?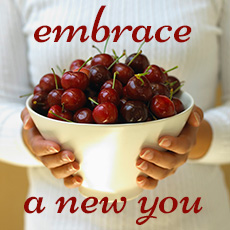 I have created a program that will teach you the blueprint for your healthy body. You will have more energy, improved digestion, jumpstart your metabolism, and reduce unwanted belly bloat.
A safe and effective detox will reduce toxins from the body that lead to cellulite, poor skin color, fat cells, and disease. Once you remove the foods that are sabotaging your success and decrease the toxicity, you will achieve your weight-loss goals. You will also feel 10 years younger.
I will guide you step-by-step through a proven, 3-prong approach to detoxing your body. By the time you have completed your 11-day program, your body and mind will be revitalized.

Pre-Detox begins Thursday, January 29th
Detox Program begins Monday, February 2nd
For those who have participated in past Detox programs with me, this Detox features all new delicious recipes with more accessible ingredients making it easier than ever to find the new, vibrant you!
To find out even more, visit the Whole Soul Wellness Winter Detox  homepage.  If you're ready to sign up now, click on the button below: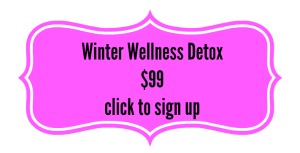 How it works: After purchasing you'll be redirected to a registration page where you'll create a username and password. IMPORTANT: Do not close out of your browser window after payment.  After registration you'll receive immediate access to your all the materials with loads of information on how to detox your body, including suggested meals and a shopping list to make your program a success. Be prepared to get an email from me every day for the duration of the program with handouts, tips, action items and recipes that will teach you everything you need to know about eating well. Don't worry, you can do everything at your own pace and all of the content is yours to keep forever. 
I am looking forward to supporting you on this journey!
xo,
Deneen