Journey Dance
Take part in this global event on February 11th!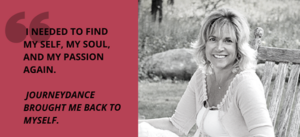 If one of your New Year's Intentions is for more self-care, this is the event for you! Move into a New Story.  Get out of your mind and into your body!
We will liberate ourselves on this spiritual and emotional journey that inspires uninhibited free expression of true self.  Our minds become clear, free and positive; our bodies fluid, energized and powerful.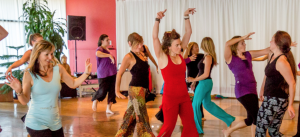 Join me at ZenDen in Norwell on Saturday February 11th, 10am-12:30pm for this transformative class!
View my personal video on the Journey Dance website: www.journeydance.com/deneen
I am so excited that Laura Joseph of LauraHealingwithSpirit.com will help close our JourneyDance workshop with Tibetan Bowl Sound healing!
Sign up through my link on the Journey Dance website (scroll down until you see my photo) or visit Zen Den directly: Zen Den Journey Dance sign-up, 781-424-0488
I hope to see you there!