REPLENISH – RENEW – RECHARGE
If you're ready to…
Say hellooooo gorgeous to the summer bathing suit season.

Ditch the belly bloat you've been dealing with for too long.

Get your energy back – so you can live your life, and have more fun doing it!

Bid exhaustion buh-bye, and hit the "restart" button on your body.

Release the toxins that cause excess weight, and that "blah" feeling you can't shake.
… You've arrived.

Introducing – the solution you've been looking for:
The Spring into Summer Detox Program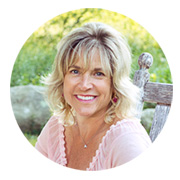 Hi, It's Deneen.   I want to share my story with you.
Both my husband and I  lost our parents, grandparents and many other close relatives when they were in their 50s and 60s. With such a suspect gene pool, one might think that we and our daughters are doomed to suffer similar fates.  However, together we made a commitment to break the cycle and take charge of our health and thus our destiny.
Recent studies have proven that you can  actually turn off genes that promote certain diseases by improving your diet and lifestyle .  With inflammation as the culprit behind so many diseases, reducing inflammation through diet is invaluable.  My Spring Into Summer Detox is a great place to start on your journey to wellness.
As a health coach, my mission is to share my knowledge to educate and empower my clients to achieve their goals for living an energized, passionate and long life.  I am thrilled that you will be joining me!
I know you're amped to jump into action. So let's dive right in.
This program is a flawless fit for anyone who wants to:
Ditch the afternoon crash and burn
(you can make it to through the workday without coffee or sugary snacks. Promise!)

Lose weight naturally

Look younger, and feel lighter

Reduce your toxic load (and the extra pounds it keeps on)

Rev up your metabolism
Did you know: your body is carrying roughly 5-10 pounds of toxicity (aka inflammation) at any given time. This can lead to headaches, weight gain, bloating, and more.
Too often, we eat "healthy" foods that are actually wreaking havoc on your system, and creating more toxins. It's true! Fortunately, with a simple whole foods detox, you can finally figure out which foods work for and fuel you – and which ones don't. Leave the confusion, diets books and deprivation for somebody else. This program will guide you, step-by-step, as you eliminate the foods that may be hampering your health and happiness.
After years of trying the same diets and exercise plans over and over with no success a friend talked me in to trying a Whole Soul Wellness Detox. It truly is one of the best choices I have ever made. The best way to describe the change is recently at an event several people came up to me and asked "what happened to you?? You look great!" My answer to them had to be, Deneen happened to me! Learning to clean up my diet, make better food choices and overall feel better about myself came from the informational and emotional guidance provided by Deneen during the detox."
So, what makes this program different?
I developed a safe and effective detox based on the elimination diet – a 3-prong approach to detoxing your body.
By the end of 11 days, you'll know exactly which foods work for your body, and which ones inflame you. Once you remove the foods that are keeping you from shedding those toxins, you'll feel 10 years younger, and achieving your weight loss goals won't be such an uphill battle anymore!
It's like wiping the slate clean – and giving your body a whole new beginning.
Why detox? Wild Rose College of Natural Healing defines detoxing as:
"CLEARING OUT TOXINS AND DEBRIS IN YOUR BODY THAT MAY
BE STOPPING YOU FROM HAVING VITALITY."
A detox focuses on releasing the toxins your body takes in from your day-to-day interactions with metals, chemicals found in cleaning products, food and drink, etc.
We are ditching the fasting, the pills and the powders, and focusing instead on improving your digestion. You will only eat whole, seasonal foods that are designed to support your body's natural processes of detoxification and cleansing.
It's time to: 
Eliminate foods that are wreaking havoc on your body, and creating belly bloat

Learn which foods fuel you, and ditch the ones that leave you feeling foggy

Improve your digestion and started experiencing regular bowel movements

Improve your nutrient absorption

Ditch the sugar cravings

Get rid of those bags under your eyes

Discover the tools you need to de-stress in the real world

Strengthen your immune system

Jumpstart your metabolism with superfoods… and more!
I had no idea how good I could feel!  Deneen, you opened up a whole new way of eating to me – no more diets for this girl!  My skin, digestion & sleep patterns have changed dramatically as well!"

 
I created this detox program for 5 main reasons:
Everyone seems to be confused about what to eat! Why be confused when you can use one program that combines a detox AND the elimination diet, so you'll finally know what's right for you?

I wanted to empower YOU (yeah, you!) with the right tools for healthy detoxification, so you can improve your immune system in a safe and nourishing way.

The world needs to know it's possible to effectively detox without fancy pills or powders – whole foods will do the trick.

Detoxing at least 4 times a year supports a healthy body for a lifetime.

You deserve a program loaded with all the recipes, and step-by-step instructions you need to naturally detox – one you can use over and over throughout the entire season to refresh, and reboot.
Are you ready to ditch the toxins and renew?
Are you ready to change the way you look and feel?
The Detox Starts on Thursday June 5, 2014
Here are some of the results you can expect:
Lose an average of 3-5 pounds in one week

Feel lighter, glow, and have tons of energy

Kick sugar cravings

Sleep like a baby, without waking up at 3 am.

Decreased belly bump – yep no more middle waist blah

Get a summer-ready body, or the body you want to fit into your favorite jeans, or the suit you need to wear to the business meeting next week

And that's just the tip of the iceberg!
Detox does not have to be scary.
Nor does it have to mean deprivation.
This is a process of discovery, and letting go of what doesn't work
for you anymore – both physically and emotionally.
And what happens when you let go?
You access an amazing freedom of both body and mind.
Besides: who doesn't want to look and feel their greatest today?

What's Included In Your Program?
Your Summer Guide
: a step-by-step manual showing you exactly how to detox in a safe and natural way.
Recipe Guide: packed with 75 scrumptious recipes that will improve digestion, decrease inflammation, and keep you feeling satisfied.
Daily Email Support: 
just like it sounds, I will email you daily to provide support and accountability.
11 Day Guide with Suggested Meals: this will help you stay on track, and take the guesswork out of meals during your detox 
11-Day At a Glance: a day by day glance of your entire detox, with easy-to-follow recipes that make this journey easy as 1-2-3
The Ultimate Success Kit: this handy toolbox has everything you need to make your detox success last a lifetime
A Shopping List: to make trips to the supermarket super simple, which makes prepping, preparing, and cooking for your detox a breeze
Access to our private Facebook forum where you can share and learn from fellow Detoxers
Plus you get a BONUS 30-Minute Post-Detox Strategy Session
with me when you sign up now!
Also included are TWO of my popular Lunch & Learn programs,
held on June 5th and June 12th
Your Investment in yourself: $99
Valued Prior Detox Clients Special Price: $49
The Detox Starts on Thursday June 5, 2014
Lets Get Started!
Wow, I am just amazed at the quality of Deneen's program. Each day, I am greeted with an email that inspires me to stay on track and teaches me more about what I am doing for my body with the daily detox habits. I feel renewed and so much better than I did when I signed up. Thanks Deneen for all your help!"

 
It is time to put yourself first and start on the journey to healing.
I am here to support you every step of the way.
Warmly, Deneen
Got Questions? I have the answers!