The 11-Day DIY Detox Program Revitalizes your Body: Reduce inflammation, reboot your cells and lose weight naturally.
Imagine breaking free from old habits.
Imagine hitting the reset button and feeling more alive, recharged, and renewed.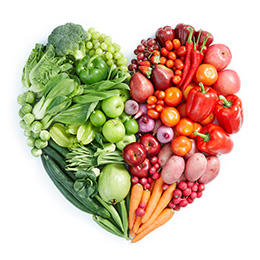 Have you

tried diets and programs that have not given you the results you are looking for?
Are you looking for a program that will uncover hidden food sensitivities and allergies that are contributing to weight gain and potential health problems?
Do you crave unhealthy foods that are sabotaging your weight loss efforts, leaving you feeling tired, achy and bloated?
Are you looking for more energy and vitality?

Welcome to the 11-Day Fall Detox Program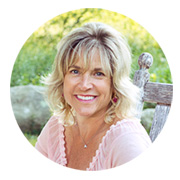 Hi, It's Deneen.   I am a mom to 3 amazing teenage daughters, married to a wonderful man, have a thriving health coaching business and am so incredibly grateful for the life I now have!  Please believe me when I say it's NOT always been so rosy.  I  have experienced heart breaking challenges, mind-numbing pain and loss, but I searched and thankfully found supportive people and programs to teach me how to cope and to do things differently.  I use this experience to educate and empower my clients to achieve their goals for living an energized and  passionate life.  I'm an AADP board certified Health Coach with a Master's Degree in Applied Psychology.   I am also a certified instructor of many therapeutic fitness dances, a licensed teacher and soul coach.  I have learned that life is not so much about surviving the storm as it is about learning to dance in the rain. It's not the destination but the JOURNEY that feeds our soul.  I am here to support YOU in achieving your goals to become the brilliant shining star that you are meant to be: mind, body and spirit.
What's the difference between a detox & a cleanse?
In a detox, you are eliminating or reducing foods that may be wreaking havoc on your system. During a  cleanse you are diving deeper into cleansing a specific organ. Detox is about accessing the foods that are truly going to make you feel more alive, more recharged and this will be done in a safe and effective way.
During this 11-Day Program, you will learn exactly how to nourish your body, reduce unwanted toxicity in a proven 3-phase approach to the elimination diet. This 11-Day Detox is not about starving, fasting, juicing, only drinking soups or smoothies or buying lots of supplements.
This 11-Day Program is about learning how to eat for your unique body.
Did you know that the body carries around 5-10 pounds of toxicity (aka inflammation) that can lead to headaches, weight gain and bloating?
Often we are eating foods that we think are 'healthy', but really they are contributing to the toxic load. This program  will teach you the blueprint for your healthy body: more energy, improved digestion, jump-started metabolism and reduced belly bloat.
A safe and effective detox will reduce toxins from the body that leads to cellulite, poor skin color, fat cells and disease. Once you remove the foods that are sabotaging your success and decrease the toxicity, you will be on your way to achieving your weight loss goals and feeling years younger.
I will guide you step-by-step with a proven 3-phase approach to detoxing your body. By the time you have completed your 11-Day Program, your will body, mind, and spirit will be revitalized.
Did you know Inflammation = weight gain and fatigue?

" Toxins from food and the environment can make you fat. Toxins may come in the form of medication, bacteria, industrial chemicals, and heavy metals such as mercury. These pollutants can damage or block the signals that control your appetite. You can detoxify your body with the right balance of protein, fats, fiber, vitamins, minerals, and phyto-nutrients found in plant foods." – Dr Mark Hyman
This is a DIY Detox ~ start when it's convenient for you! 
Here are the breakthroughs you will experience after the 11 days. You'll:
Eliminate foods that were wreaking havoc on your body creating unwanted bloat
Learn what foods fuel your body instead of feeling tired and foggy
Reduce or alleviate gas and bloating
Improve your Digestion and get your bowels functioning optimally
Properly absorb and assimilate your foods because your digestion and metabolism will be at top performance
Eliminate Sugar or Coffee cravings that leave you feeling tired
Reduce inflammation that leads to bloating, headaches, and gut imbalance
Learn the tools to de-Stress in the real world
Feel grounded, alert, powerful and ready to take on the world of Eating Clean every day of your life
Jump Start and Reboot your Metabolism
"I've been sleeping better and my digestion is back on track!" ~Kate Mahoney
I am offering this detox program because
Too often people are confused about what to eat and when that happens, we end up eating foods that stress our body instead of fuel it
Even though detoxing can be easy, support is essential. With this program  you have my support every step of the way through emails, a quick and easy manual plus an online forum.
Having researched this detox based on the foods I eat in my own life, I know what works and what does not work. I want you to have the program that works; my 3-phase approach to decreasing inflammation and accessing your blueprint for healthy eating.
I want you to be able to ditch the Diet Mentality, stop reading book after book and get clear on what actually works for you.
Embarking on this detox program, you will learn the physical and emotional tools you need to make life-long changes. An Elimination Diet is a great tool to use for a lifetime as our bodies change day-to-day, even season-to-season and year-to-year.
Are you ready to Revitalize your Body?




Are you ready to change the way you look and feel

?

The Results
Feel recharged, renewed and revitalized

Learn how to handle Stress in your Life; we all have
to be the CEO of our body
Leave old habits behind and access the tools
you need to be healthy for a lifetime
Detox does not have to be scary. It's about letting go of what is not working for you anymore, both physically and emotionally. Once you let go, you access your Freedom ( in body, mind and soul).
"I had no idea how good I could feel!  You opened up a whole new way of eating to me – no more diets for this girl! My skin, digestion and sleep patterns have changed dramatically as well."  ~Susan Doherty
What's Included In the Revitalize your Body Fall Detox?
Your Revitalize Guide for Detox
: a step-by-step guide showing you exactly how to detox in a safe and natural way.
A Recipe Guide: You will receive 75+ recipes that have been created by a chef who understands the importance of improving digestion, decreasing inflammation and keeping you satisfied.
An 11 Day-BY-Day Guide with Suggested Meals: You will never feel deprived, hungry or confused about what to eat or when to eat.
A Tool Kit: This kit has every tool you need to make your detox success last a lifetime.
A Shopping List: This will make shopping super easy, which makes prepping, preparing and cooking for your detox easy.
Your Investment in yourself: only $79
This is a DIY Detox ~ start when it's convenient for you!  All materials will be available for immediate download once you register!
During this program you will learn to nourish and flourish!  The delicious recipes created by a chef and raw food specialist will ensure that you do not feel deprived, depleted or hungry.
Will I be tired during this detox?
You may experience some detox symptoms that have you feeling sluggish on day 1 but I will give you step-by-step techniques on how to reduce unwanted symptoms from detox.
"If it were not for your detox, I would never have know that two different foods I've eaten all my life could be giving me tummy troubles. Thank you again for giving me the tools to expand and strengthen myself!" ~Wendy Oster
I am Ready to make it happen.
Revitalize Your Body in 11 Days
Aren't you ready to make changes that will leave you prepared to be
the best version of yourself?  I am ready to help!
Love and Light,
– Deneen