Sips, Sides, Salads, Soups & Skills
Tuesday, March 10, 2015, 7-9 pm
Whole Soul Wellness Kitchen 
2 Indian Rock Ln, Hingham
$65 per person
Join instructors Catherine Walthers, chef extraordinaire who will draw on techniques and ingredients/recipes from each of her four cookbooks, and Deneen, health coach who offers practical advice on self-care and self-love through food and ritual.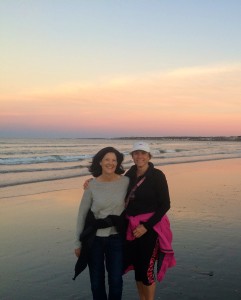 Come have some group fun as we:
-Learn easy tips for adding more vegetables and fruits into the daily mix, including garden-to-glass cocktails ~these were a huge hit last time Cathy came to town!
-Discuss ways to boost your everyday salads, soups and sides
-Sample delicious, healthful foods created before your very eyes
-Go home with new recipes and techniques
Bring your friends as this is a great, interactive night out with eating & education!

Catherine Walthers has been a private chef in the Boston area and on the Martha's Vineyard for more than 15 years and is the author of four cook books, including Raising the Salad Bar and Greens, Glorious Greens. While she is not a vegetarian, she has a special flair for creating delicious, distinctive and nutritious meals with vegetables. Her latest book Kale, Glorious Kale is testimony to that.
Reserve your space by clicking below: